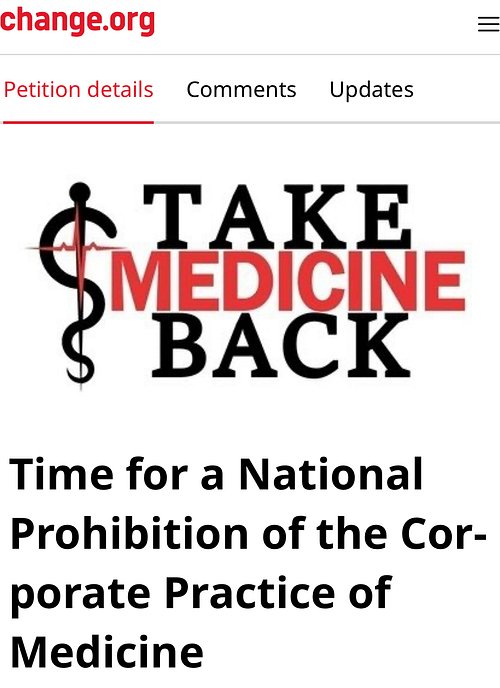 (If you haven't already done so) Don't miss a meeting or call to action. Click here to subscribe.
The most robust conversations occur on Facebook, but our videos are hosted on YouTube and we have a growing presence on the X formerly known as Twitter, and Reddit. Check the links at the bottom of the page.
Join the Conversation on Social Media
Coming Soon. A petition for physicians to call for a national prohibition on the corporate practice of medicine within the American Medical Association.
Learn about the CPOM and educate your colleagues and policy-makers
Get as involved as you want and as you can. The movement, the profession of medicine, and our patients can only benefit from increased awareness. Discuss with your colleagues. Network with your state medical society and specialty societies. Help drive the revolution and take back the profession of medicine.